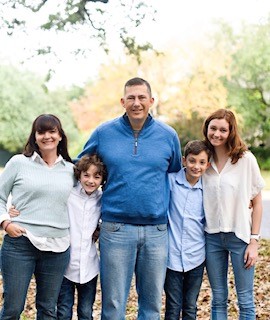 Sean Crowley doesn't remember many details about the night his life changed. As a husband and father of three, he spent most of his time working as an attorney, coaching his kids' sports teams, and enjoying the outdoors with his family. Born and raised in Austin, he was an active, happy, and healthy adult enjoying his late 30s until one night in January 2017.
"I had a seizure while I was sleeping. I don't remember the seizure; I can't tell you how it feels, but I can tell you what it's like to wake up to three EMTs in your bedroom preparing to take you to the hospital," said Sean, now 43.
The details of the whirlwind days following Sean's seizure are a blur. An MRI showed he had a brain tumor, specifically anaplastic astrocytoma, and would require brain surgery, followed by chemotherapy and radiation. "The tumor was scary enough. Hearing it was malignant was tough because of my family's cancer history. It's a challenge to be optimistic in the beginning. Your mind immediately goes to the worst place," Sean said, whose father passed away from cancer in 2000 and mother is a two-time cancer survivor with a history of colon and ovarian cancers.
Waking up to a new perspective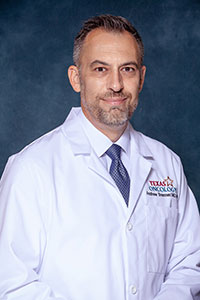 With time, Sean's optimism – paired with trust in his medical teams, including Texas Oncology – got him through brain surgery. Next was radiation treatment and chemotherapy, first with neuro-oncologist Morris Groves, M.D. He was later treated by Andrew Brenner, M.D., Ph.D., neuro-oncologist and medical oncologist at Texas Oncology– Austin Brain Tumor Center, and Srivani Thatikonda, M.D., radiation oncologist at Texas Oncology–Austin Midtown Radiation Oncology.
"Pretty quickly after my brain surgery I started referring to everything as my 'new normal.' I had to let it sink in that my life had changed forever. I learned to rely solely on Drs. Brenner and Thatikonda and my care team to get me through this. They were working at the cellular level to get me well," said Sean.
The years that followed were challenging. Sean's brain cancer returned in early 2018, requiring another brain surgery followed by radiation and chemotherapy. Then, in late summer 2019, Sean had a second recurrence requiring a third brain surgery followed by chemotherapy and enrolled in a clinical trial.
"This clinical trial involved a new type of radiation with lower toxicity levels than conventional radiation," Dr. Brenner explained. "During Sean's two-day procedure, approximately 80 percent of his tumor was treated. We were very pleased with this result."
Following the trial and his current treatment, Sean will undergo an additional surgery later this year to remove tumor growth.
With adversity comes perspective, and that's something Sean said has helped him on his cancer journey.
"I make a conscious effort to stay positive. I don't want to be defined by a cluster of cells in my skull. It helps me personally to know that I have zero control over what is happening to me. This is just my DNA and I can't change it. But Dr. Brenner and his team are doing everything in their power to get me cancer-free, and I am doing everything I can to stay strong," said Sean.
"Sean is an inspiration," said Dr. Brenner. "He is a husband, father, and a successful attorney and doesn't let his diagnosis or treatment interfere with his life. During our visits, I am amazed when he tells me he worked 60 hours the week before from his garage due to COVID. He just pushes on through. With that kind of positive attitude, how can he not do well?"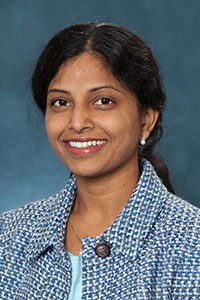 Dr. Thatikonda agrees. "Mr. Crowley's treatment is very challenging, but because of his incredible patience and the positive attitude about his treatment and all aspects of his life, no one would guess what he's going through daily," she said. "It's an honor to be a part of his treatment team, considering he is one of the most tenacious patients I've had the pleasure to help."
Conquering today
Sean said that although his life has changed since his diagnosis, his care at Texas Oncology hasn't wavered. From the responsiveness of the staff to the diverse range of specialties Texas Oncology treats, Sean said his experience has been top notch.
"Dr. Brenner and his team have made me feel as comfortable as they possibly can while still giving it to me straight when it comes to my situation. It's just a well-run operation. My friend's husband was diagnosed with cancer, and I immediately made a call to Texas Oncology to see who she needed to talk to. I can't imagine being anywhere else and say the same to others," said Sean, noting that his wife, mother, and entire family also provide a tremendous amount of support and keep him going daily. He is especially thankful for his mother for her guidance as a fearless cancer survivor now in remission.
"Cancer will take you to dark places, and it's hard to get out of that mindset. It serves me no purpose to be negative," said Sean. "Every day doesn't have to be about my brain tumor, because regardless of whether I have cancer, every day could be my last. Instead, I focus on the fact that I'm alive today. I feel good today. My kids are in school, my family is healthy. Tonight, I'll go to bed; and when I wake up tomorrow, it will be another great day."
In Texas, an estimated 1,921 new brain and nervous system cancers will be diagnosed this year. For more information about Texas Oncology–Austin Brain Tumor Center, visit TexasOncology.com.